I get it. As you work planning the wedding of your dreams, it can be hard to keep up with all the things that needs to be done. Between keeping so-and-so from sitting next to you know who, handling the arrangements or just keeping up with the itinerary, it can be a little overwhelming. However, dealing with a photographer doesn't have to be difficult.

Here's a quick list of a few discussions that should take place prior to the day of your wedding.
1. Are there any "special guests" that need to be focused on?
This may seem obvious, but believe me, it is crucial in making your day just that little bit more memorable. I had a wedding where the mother of the bride died just days prior to the wedding. During the ceremony a chair was set up for her, signifying that her mom was there in spirit. Had I not be aware of this, I would have not photographed this special memory for the bride. This may include a best friend in the audience that made a long trek to be a part of the wedding or any other "important" family member (or object(s) special to the couple.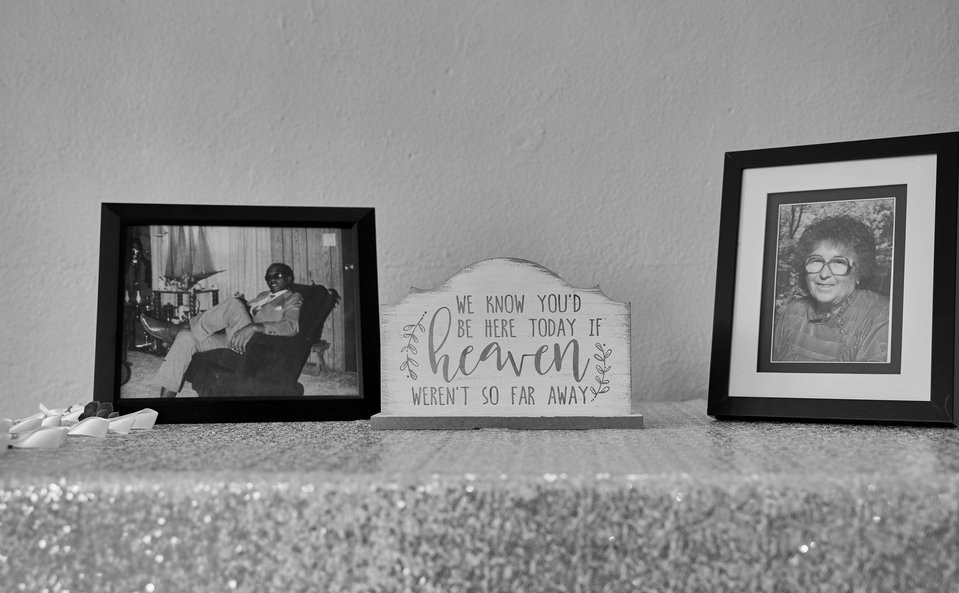 2. Going against the "status quo"

Every wedding is different. Even a seasoned veteran in the game can be thrown a curve ball. During a small wedding, instead of the bridesmaid and groomsmen coming down the aisle together, each person had a song and dance number. Because this was communicated, I was ready to photograph this little groomsmen coming down the aisle as Michael Jackson.

3. The Devil is in the details
As a photographer, we are always careful to photograph the venue and all the little details. However, not all couples like or want this delivered to them. Communicate with your photographer what you want and what your vision is. Every couple is unique. Some are more extravagant than others and others are more reserved. Do not expect your photographer to know exactly what you want. If there's one take away from this, it's this: communicate, communicate, communicate and communicate some more.